Hazel Gap Wedding – Danielle & Dan
Hazel Gap Wedding – Danielle & Dan
Well this was one heck of a wedding! Welcome to Danielle & Dan's big day at the gorgeous Hazel Gap Barn.
Danielle & Dan both live in Dubai, so my first contact was with Danielle's mum Suzanne, who just so happens to be a wedding photographer, (no pressure there then!). After a video call with Danielle, the day was booked and we were ready to go.
This was one of those days where I had a feeling beforehand that it was going to be something special, and I wasn't wrong! It was one of those weddings wherever I pointed my camera, there was something going on, almost 12 hours of great moments.
A little about the venue – for me, Hazel Gap Barn is right up there, it has everything. Gorgeous photo locations inside and out, a great team of staff, and the food (usually a huge meat feast) is out of this world. So, if you're in the hunt for a wedding venue in Nottinghamshire, don't book anywhere until you've taken a look here.
There are loads of amazing highlights from the day, especially the smoke bombs, with Danielle & Dan's large bridal party willing to risk getting covered in coloured chalk for some amazing pictures.
Sit back and enjoy a rather special day!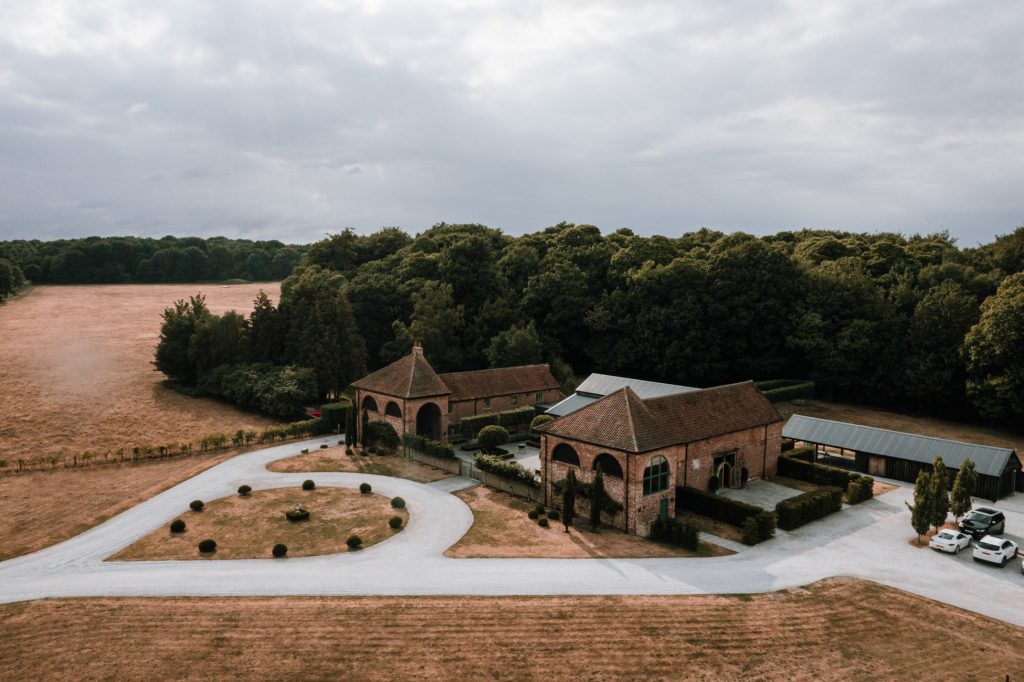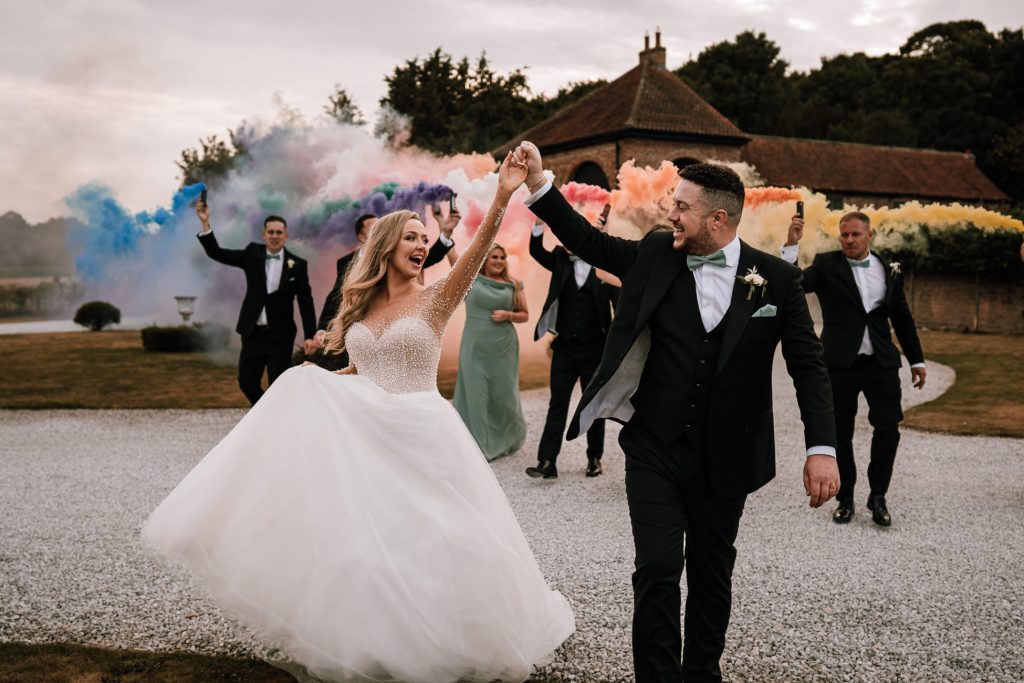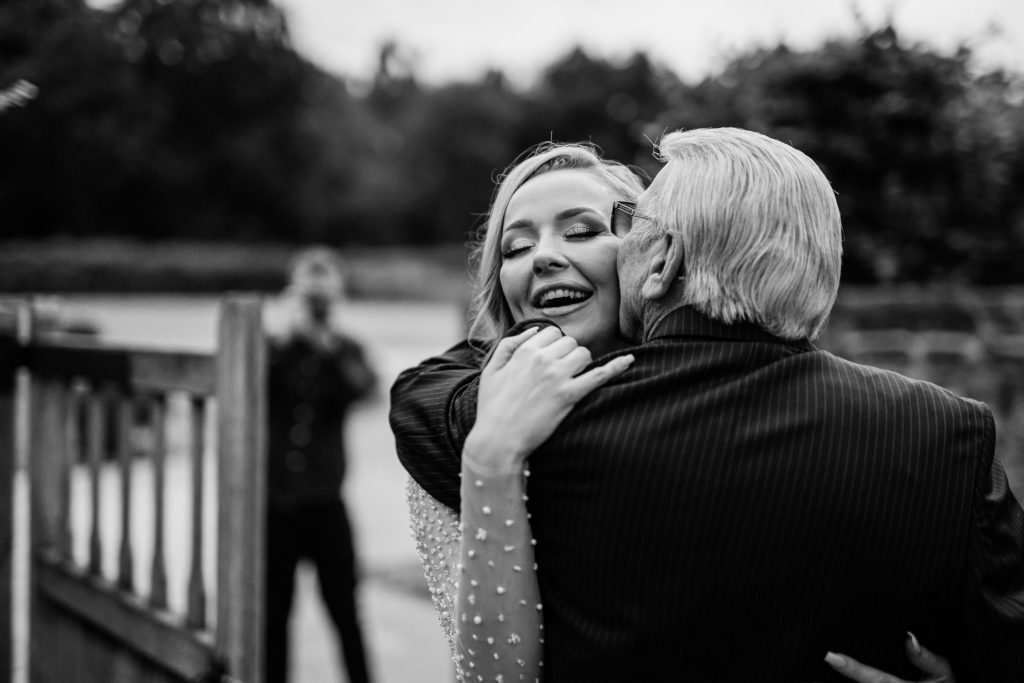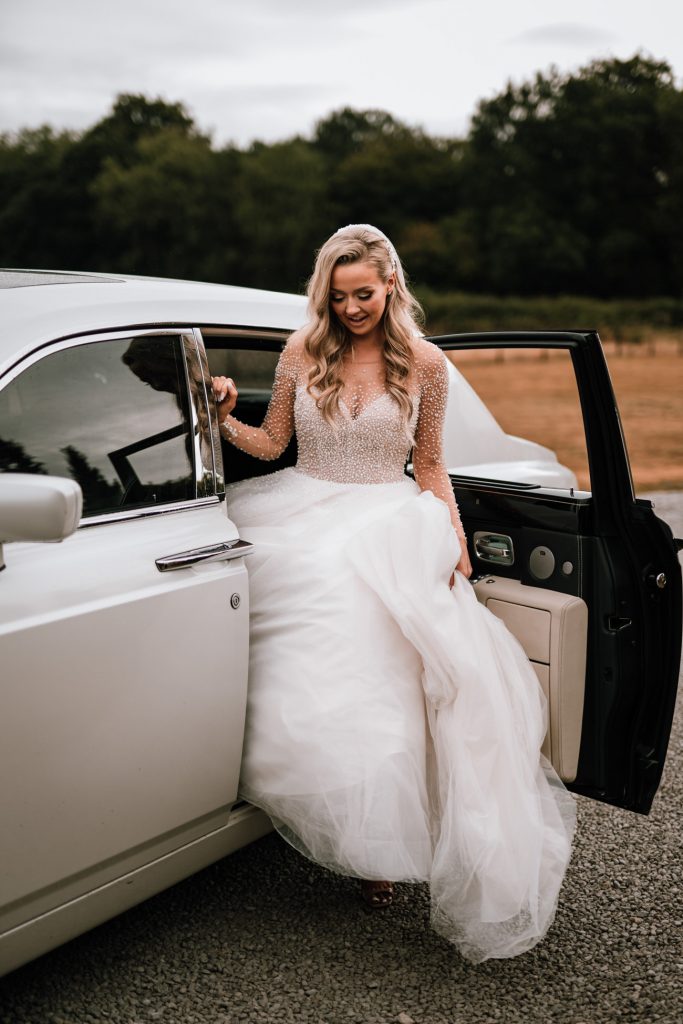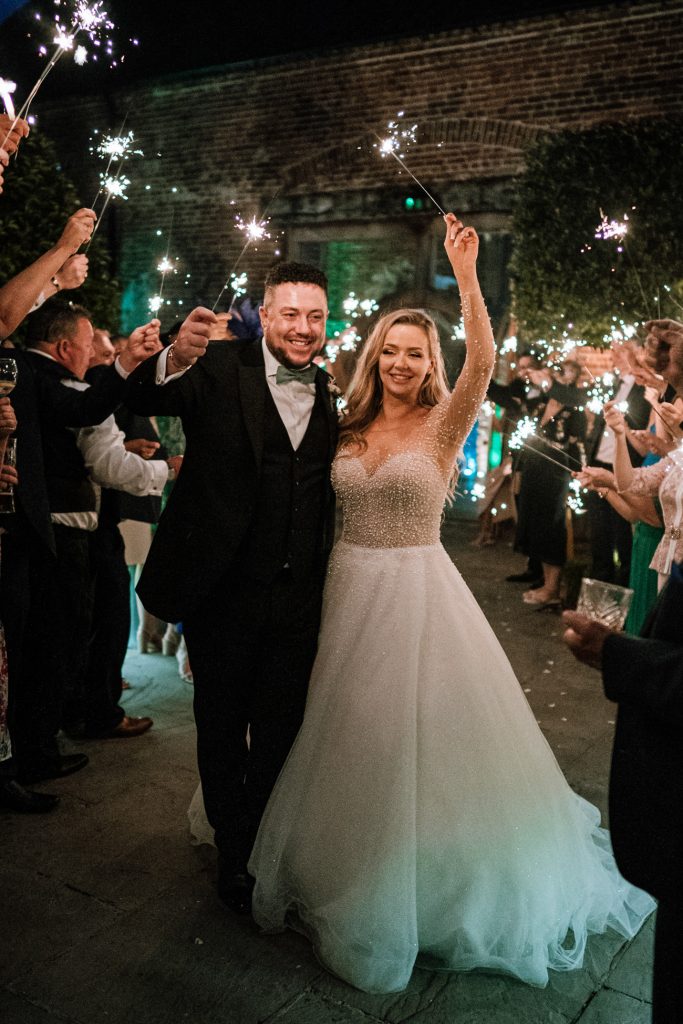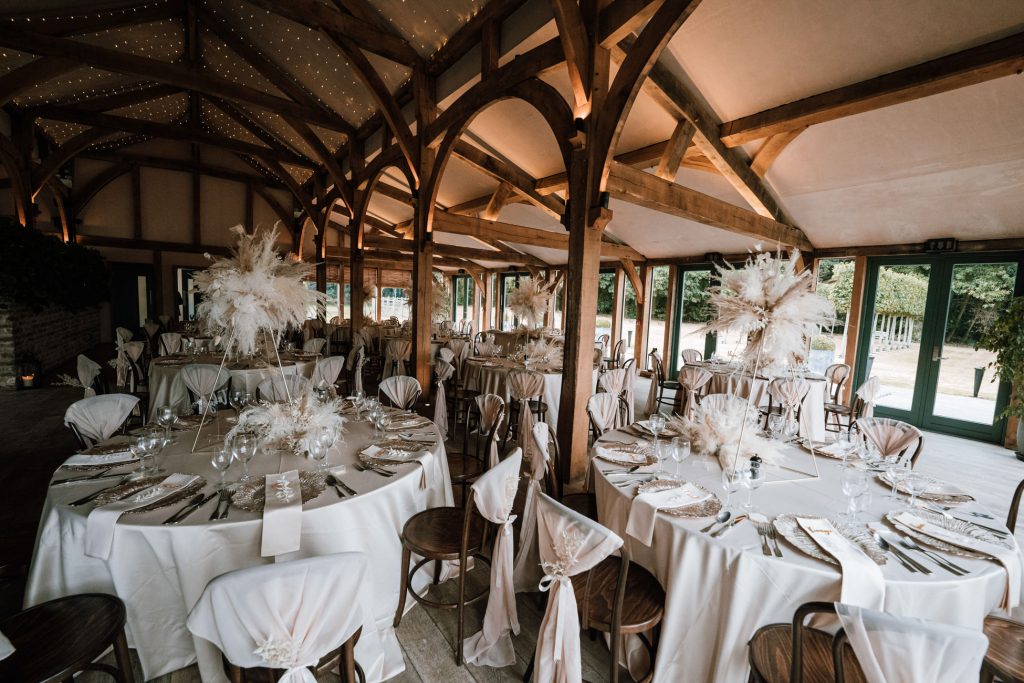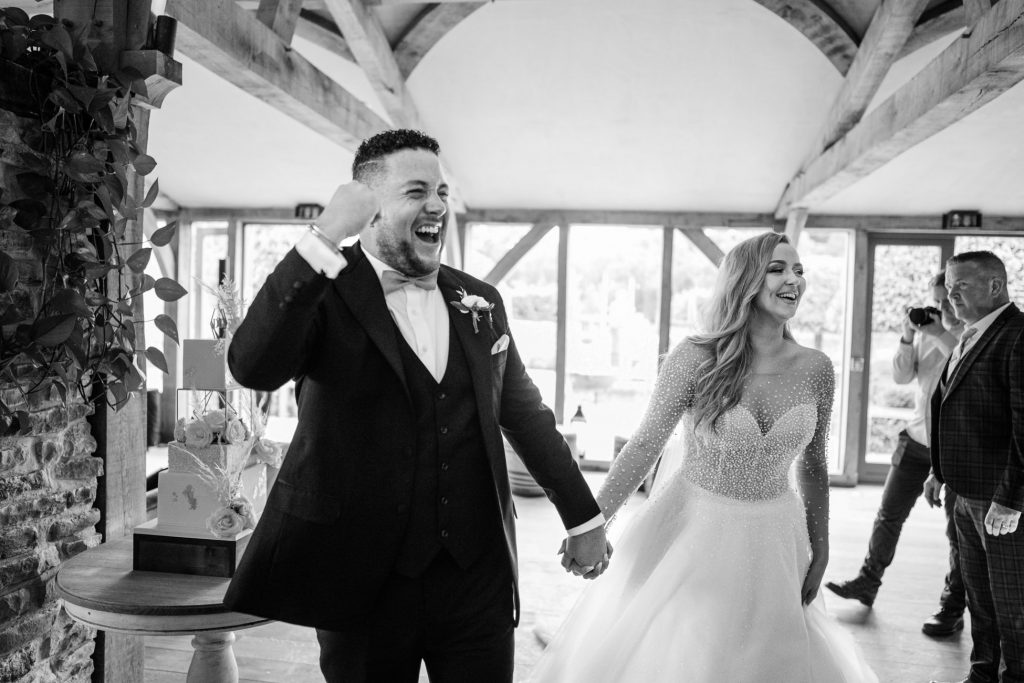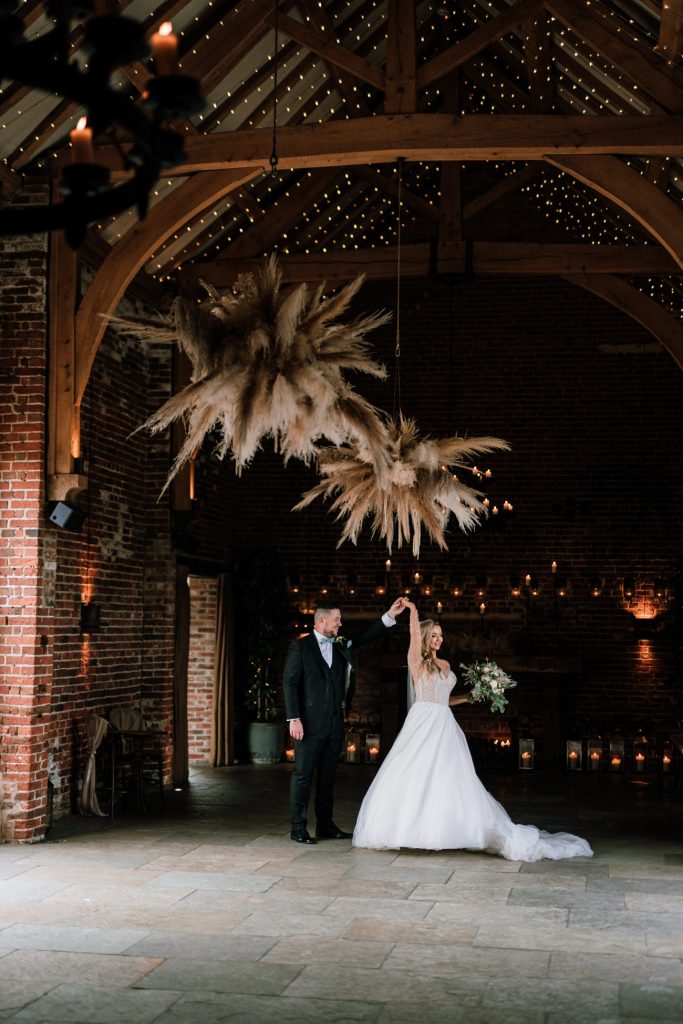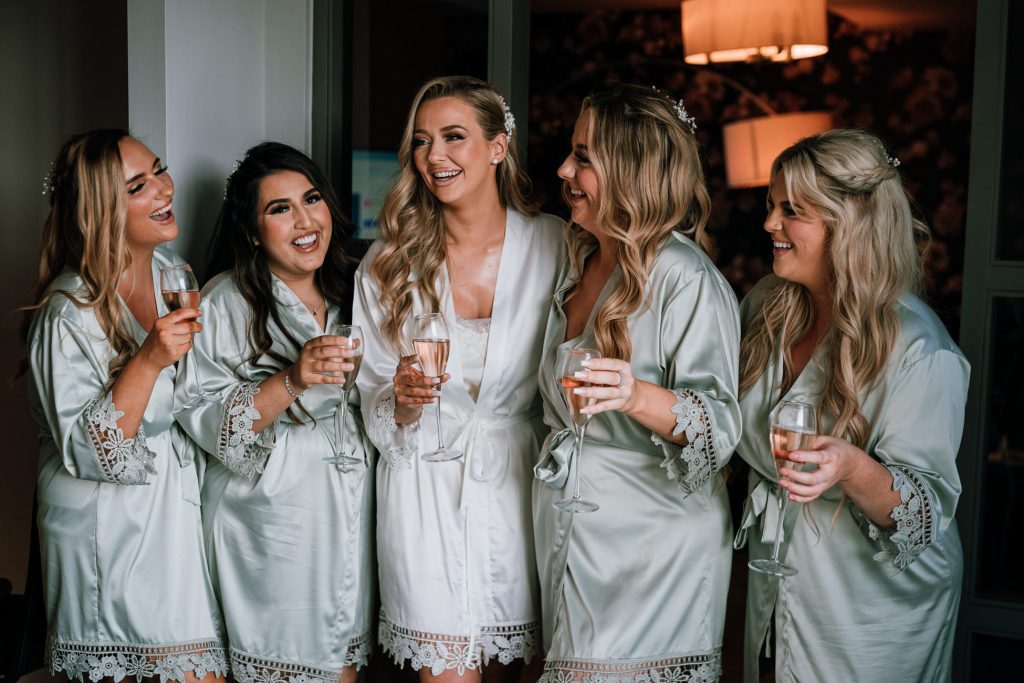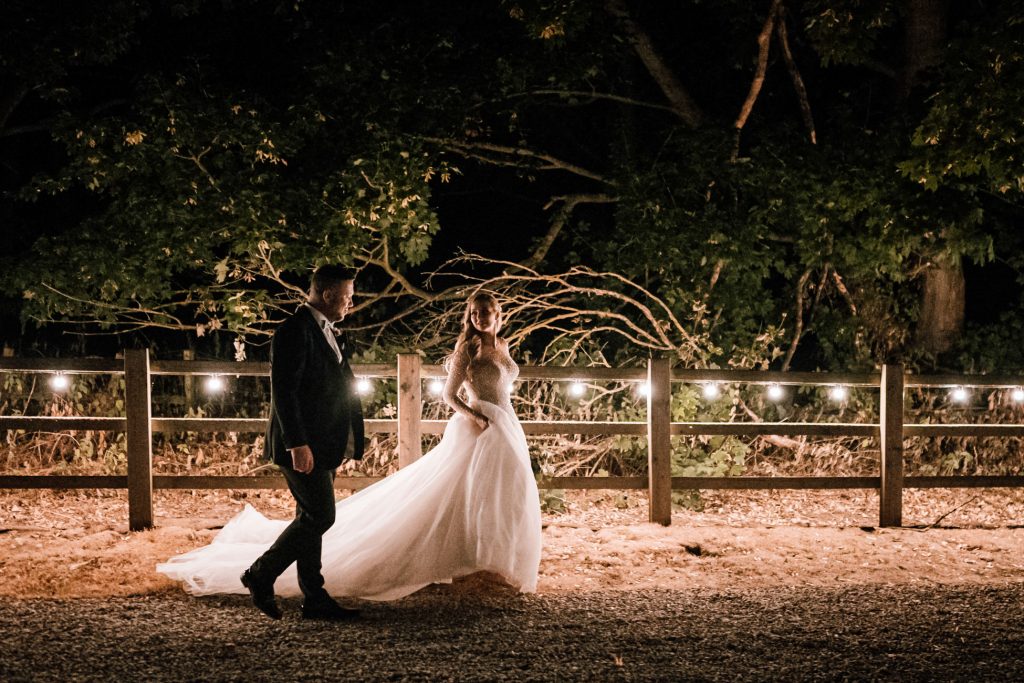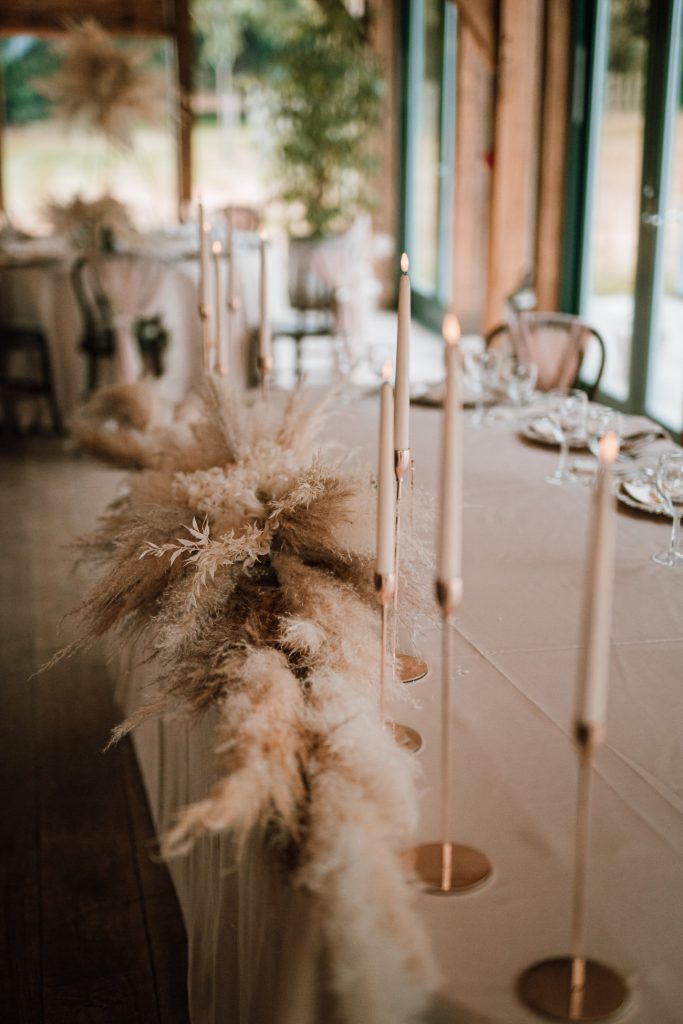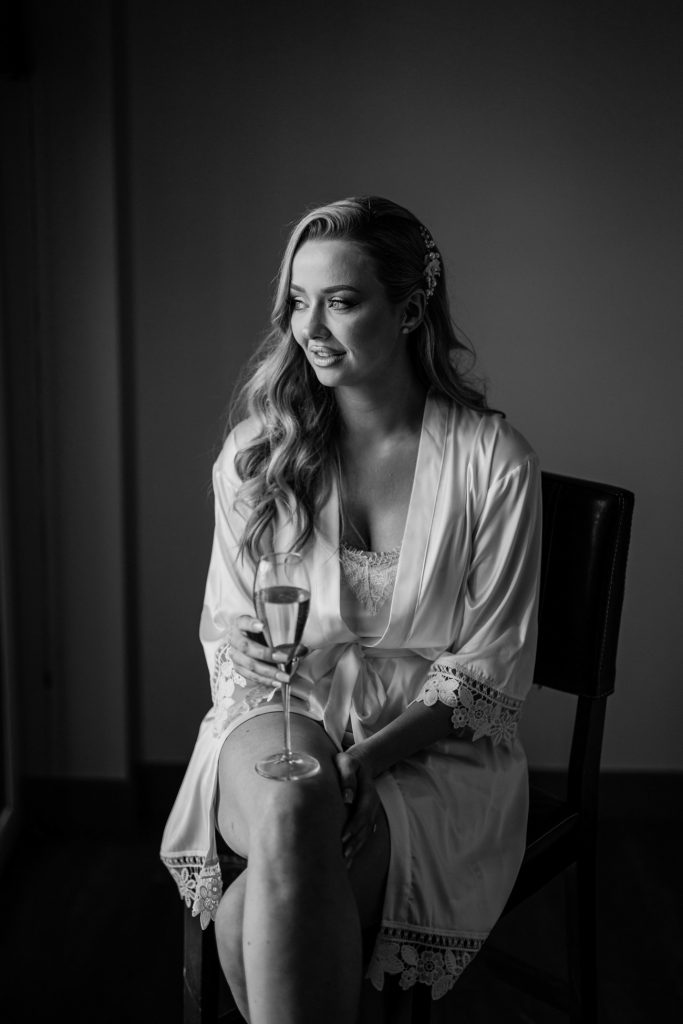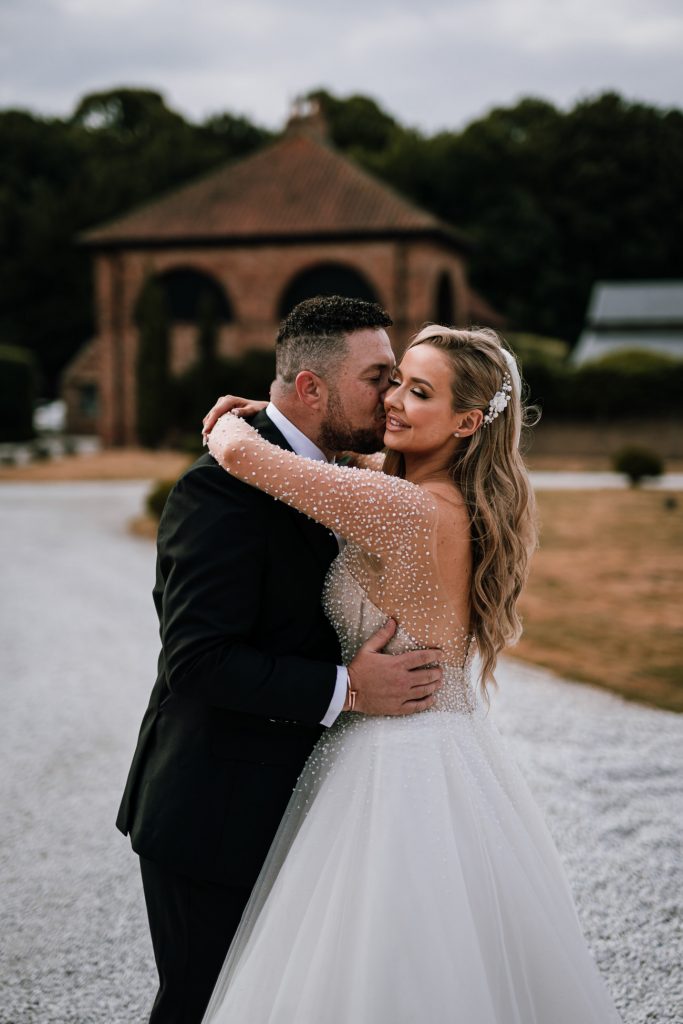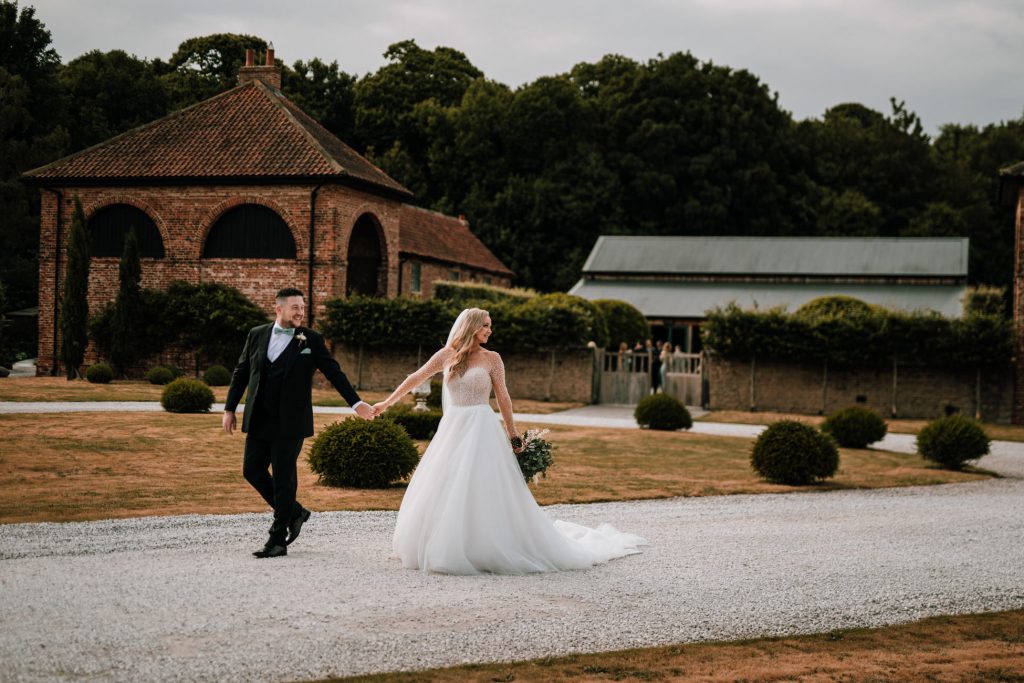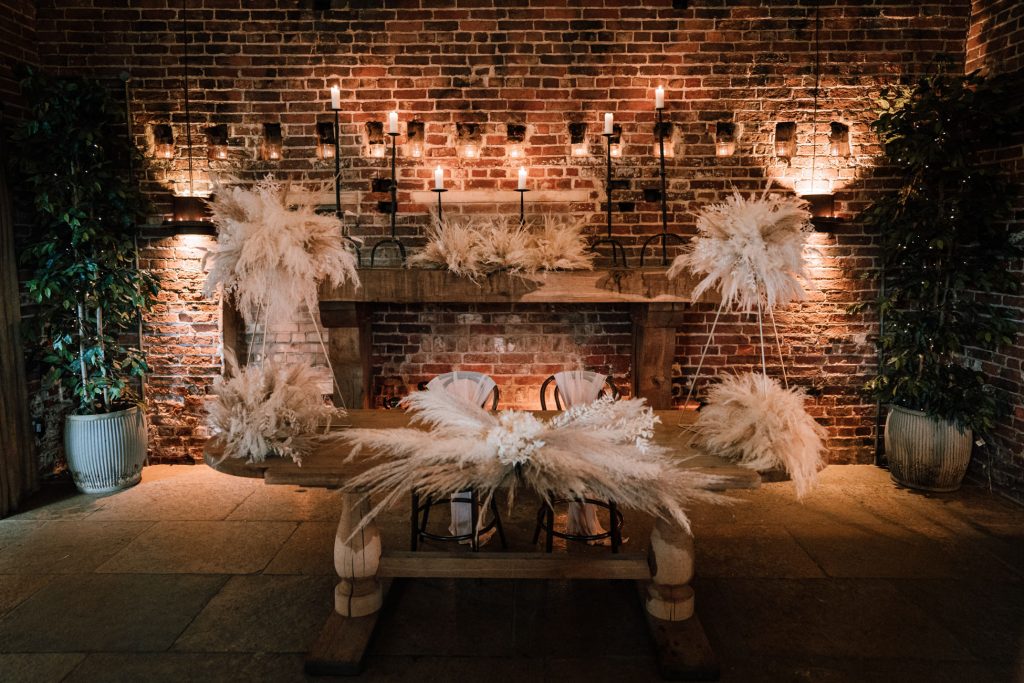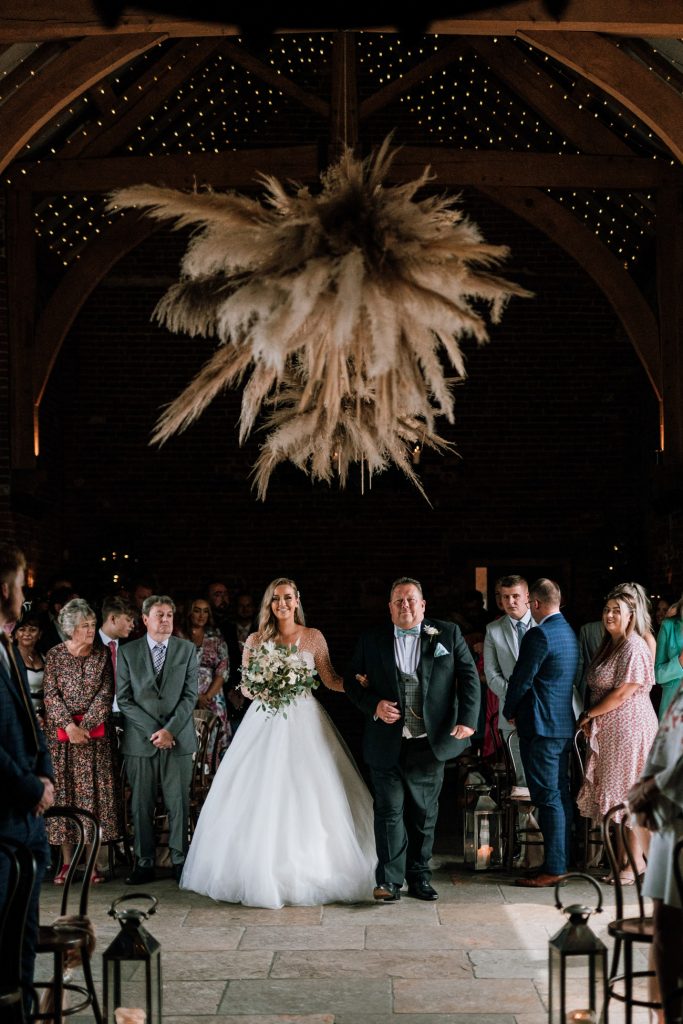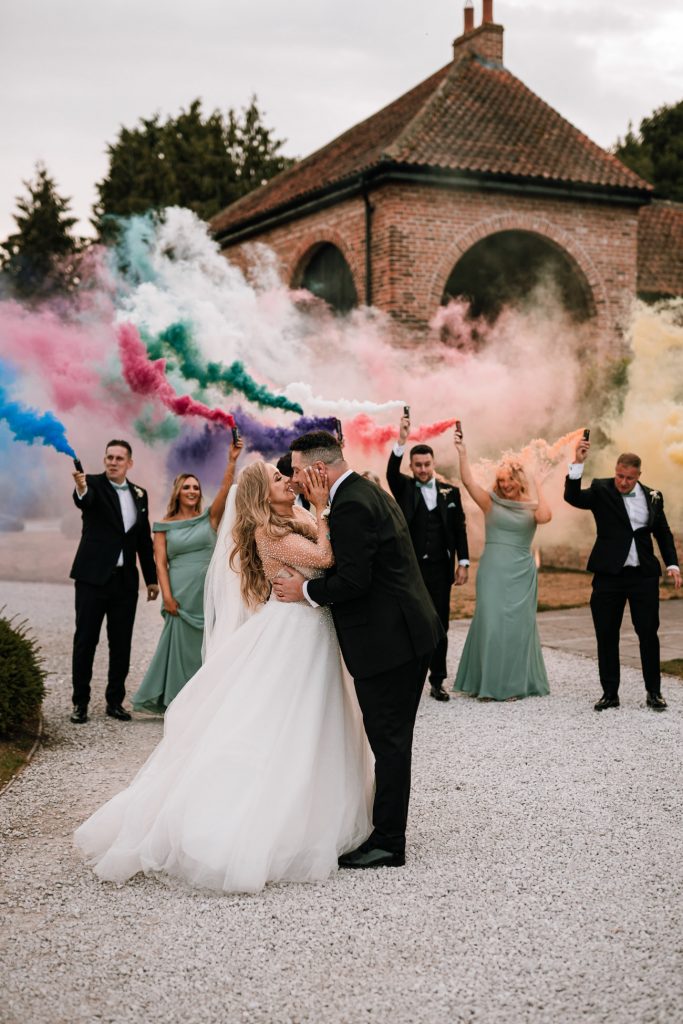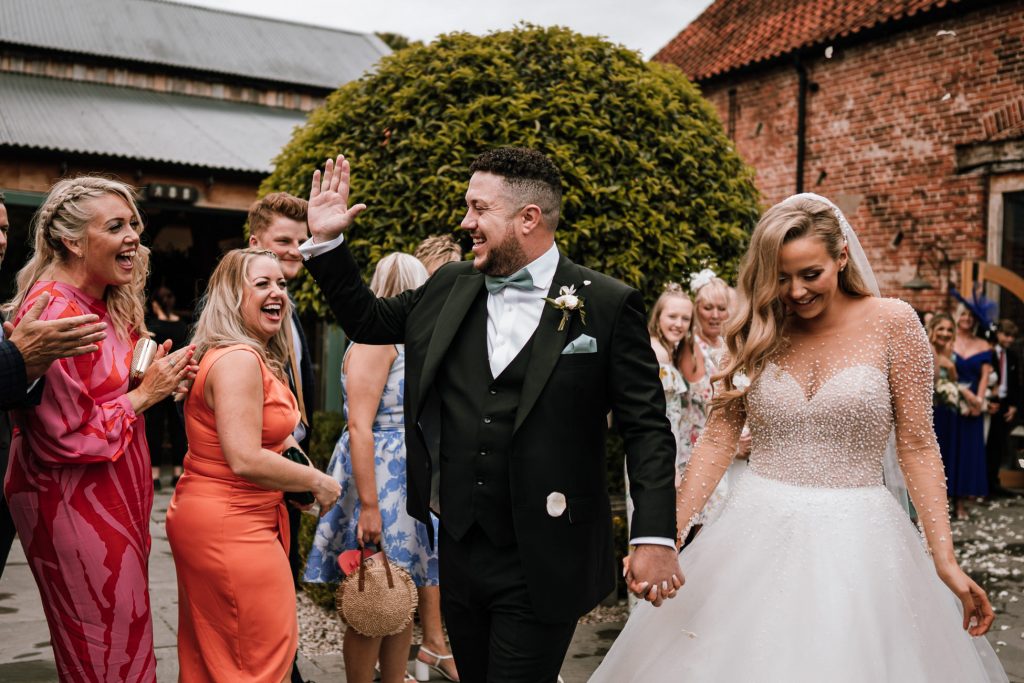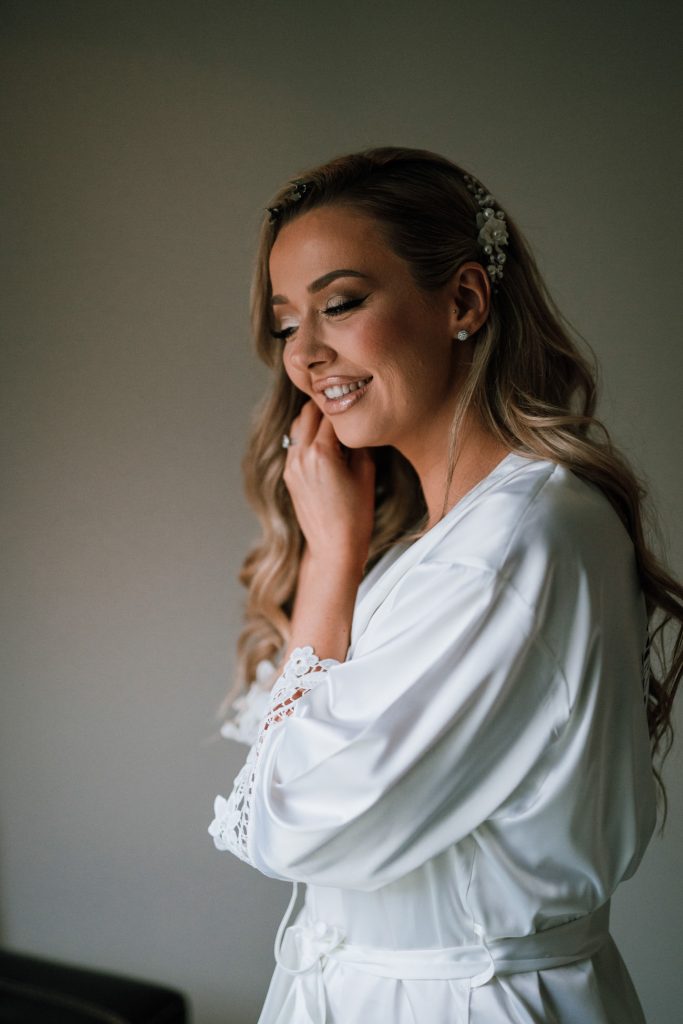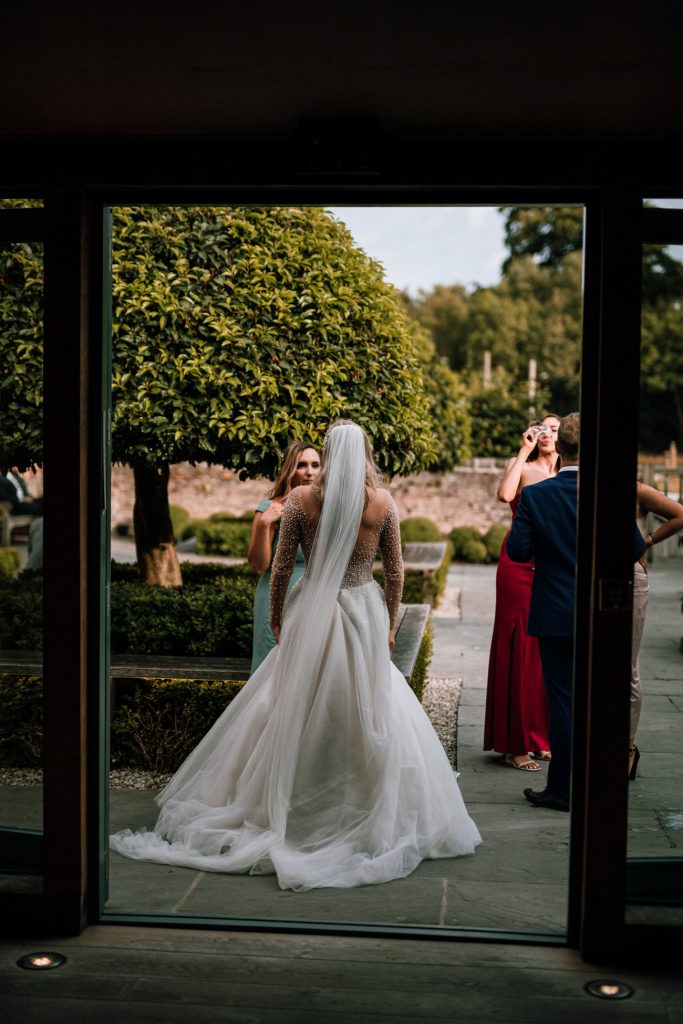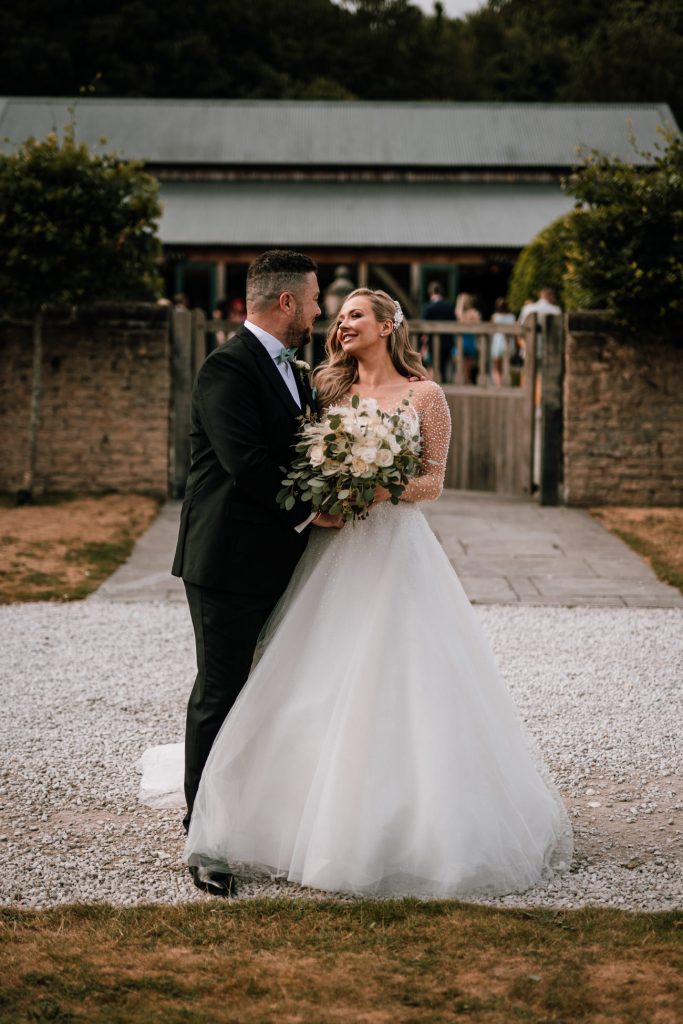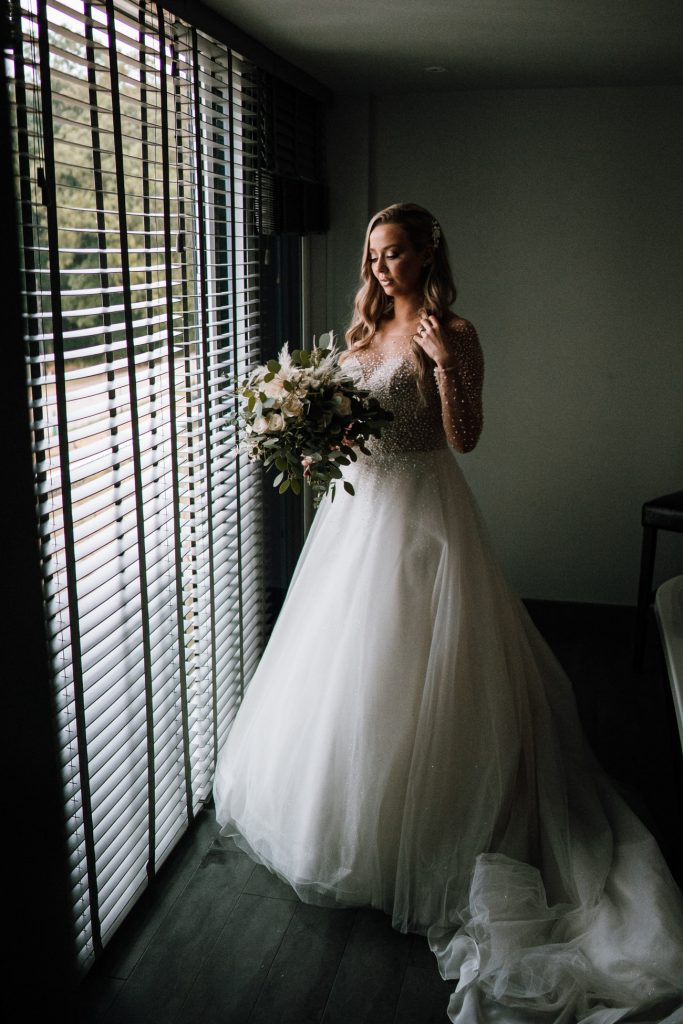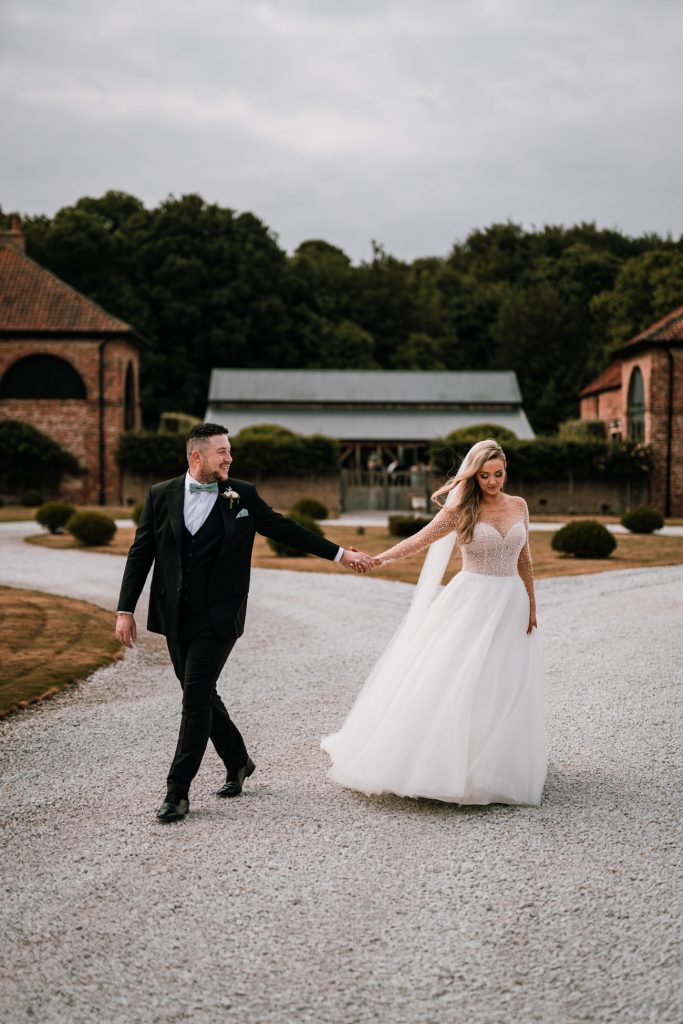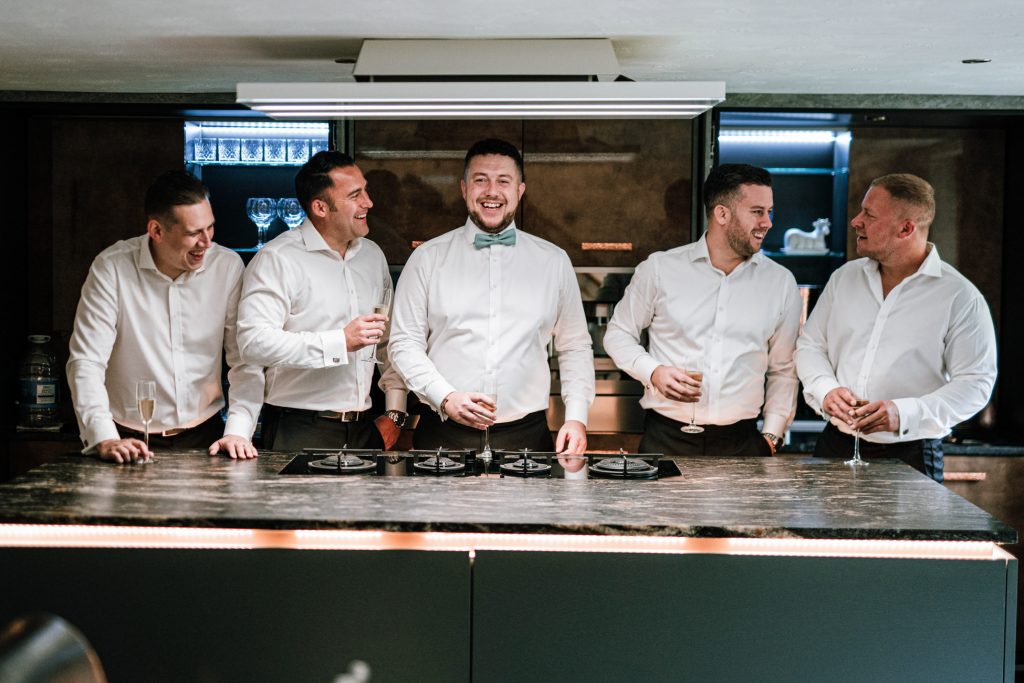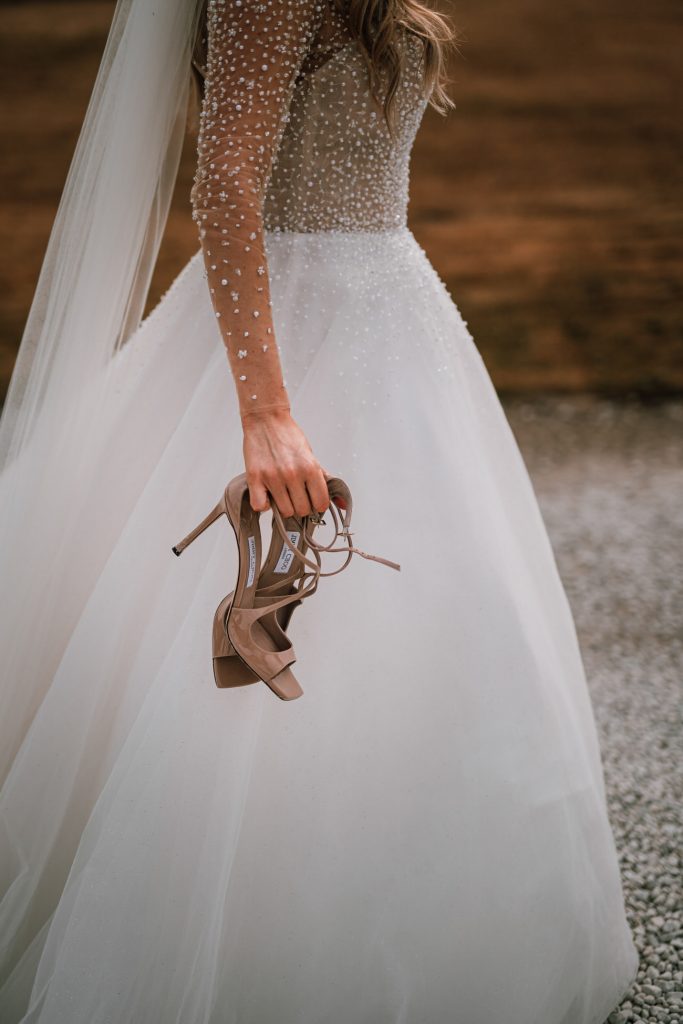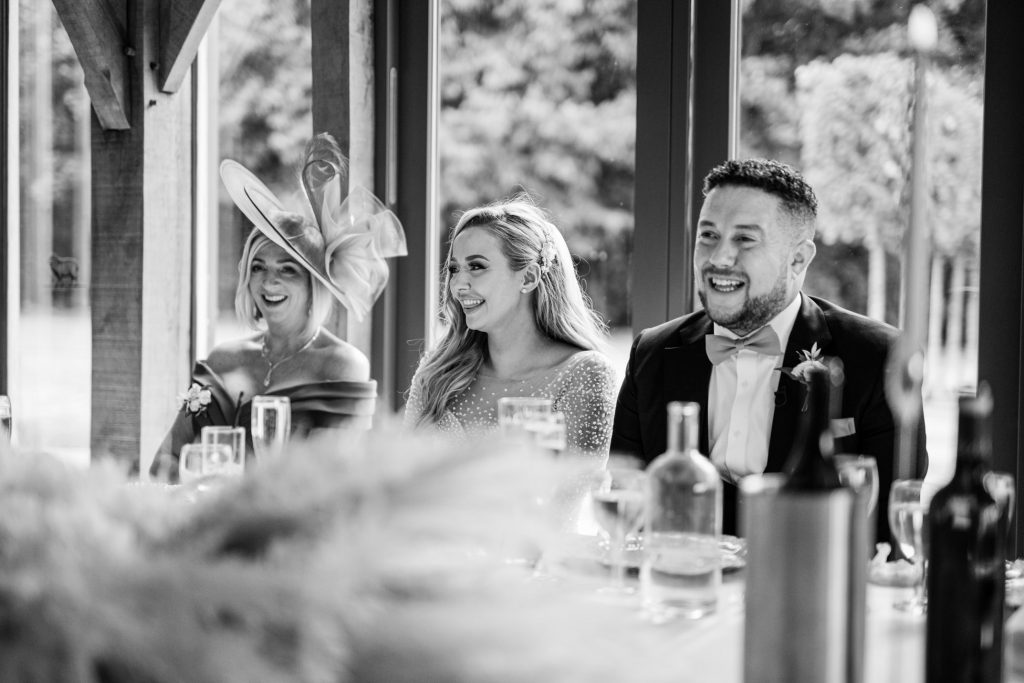 A beautiful wedding at Hazel Gap Barn, an amazing venue, captured by Hazel Gap Wedding Photographer Chris Smith Photography.
Venue styling by Imagine Event Design